18 декабря 2017 года США, Вашингтон, округ Пьерс. Скоростной поезд упал на оживленную автостраду.

..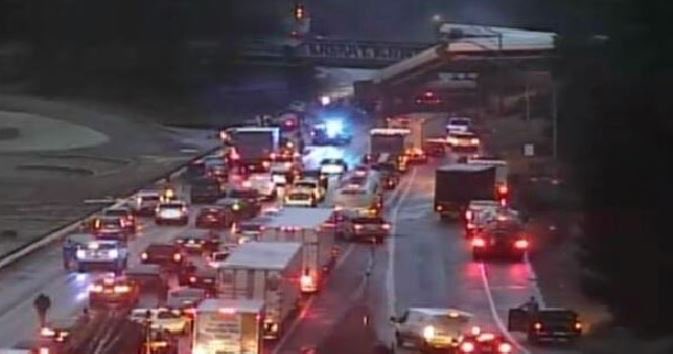 ..



All SB lanes of I-5 blocked near Mounts Road in Pierce County due to derailed train car. Avoid area!

18:45 - 18 дек. 2017 г.

Транспортные власти округа Пьерс разместили в Twitter фото, на котором видно, что с путей сошёл последний вагон состава.

Шериф округа сообщил в соцсети, что в результате инцидента есть пострадавшие, в настоящее время их число уточняется.



....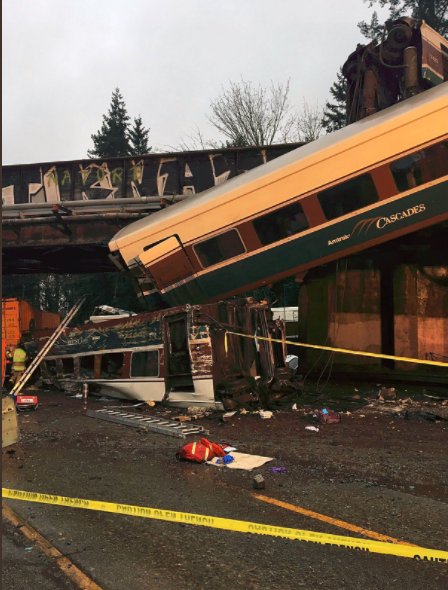 ...